Getting your website onto Google's page 1 is not as easy as it used to be. It can be difficult to understand the impact of the Google 's update if it affects your ranking badly.
If you dont optimize your site you will never rank
If you over optimize your site will be penalized
Few backlinks and you will not be recognized by the search engines
Too many backlinks and you will be pushed out beyond recovery
and the list goes on and on……
Trying to keep up with googles algorithm is not possible (unless you are working for Google) and even if you do there is no assurance that the next update wont drop your site out of the search rankings.
What can we do to get around this?
First of all you should be working with google (or Bing or Yahoo) instead of against it. This way you will always be in their good books and not have any problems down the line. Give them what they need and you will stay out of trouble. We will tell you exactly what the search engines are looking for, what factors they are ranking and what you need to do to get to the page1 of google.
In the report we will tell you
What to do if the damage is already done
How to recover your site rankings
How much keyword density you should use
What onpage optimization you need to keep and which ones to take out
How many backlinks you need to get
And what does google look for to rank a website
Forget all the things that you have been told so far by the SEO gurus and read the report we generate for you. We analyze the top ranking websites for your keyword term and see what factors google is rewarding and what you are doing wrong with your site.
We pin point the exact problem area where you can focus and get your site ranked in a matter of few days if not weeks. We reverse engineer to discover what Google exactly wants.
Our report is an in-depth SEO analysis that breaks down every single top ten Google results for any search. We pull information about the sites from all over the web. We analyze your website and compare it with the top ten results. By checking many different factors and comparing them we can tell you exactly what you need to do, on your site, to make it rank on Page 1.
We check between 37 and 100 different ranking measures (depending on keyword) on every single top ten site and compare them to the same measures on your site.
We check
On-page factors like keyword analysis, structure and readability.
Off Page factors like number and quality of backlinks both to your page and the whole domain.
Social Factors like Facebook, Digg, Google+1, Stumbleupon and much much more.
Just about everything there is to measure on a web site
We make two different analysis of each ranking factor and presents them in an easy to understand traffic light view. We also give you written instructions on what you need to do right in the final report.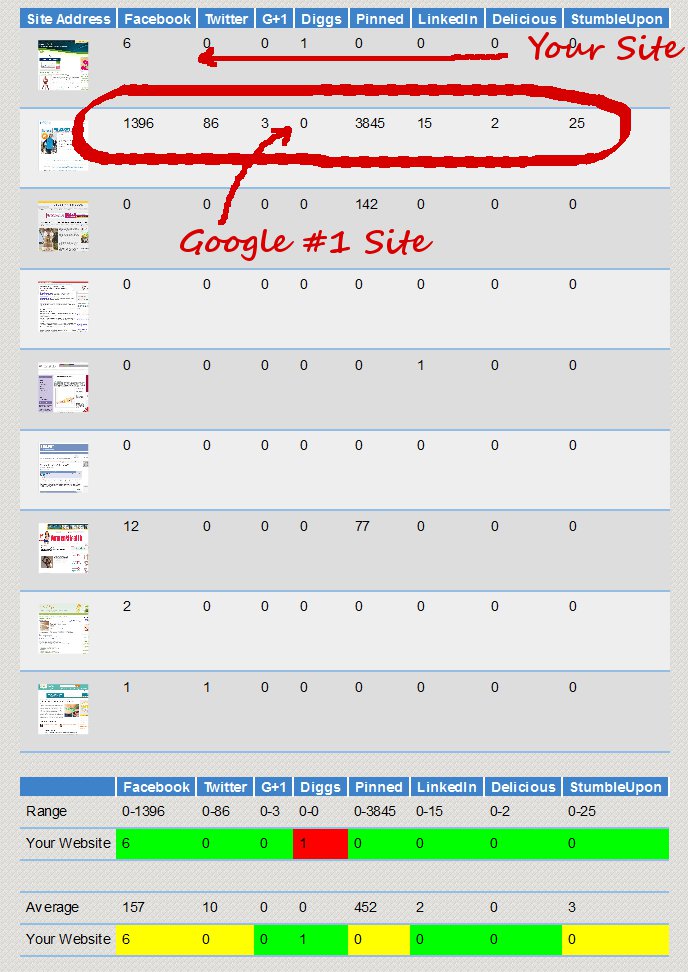 Each page also includes textual advice You can see from this example that the first placed result has substantialy more social network activity than it's competitors. This is probably one of the key factor in achieving a number one spot 
 Some SEO experts (and SEO tools or plugins) will tell you that 1% keyword density is best or that High PR backlinks are best or that your keyword must be in the title and any number of other "facts". While these may be generally correct they are not always true for every site in every situation and cannot always be right as the search algorithms change.
By analysing the Google top 10 sites, We will always give you the correct and up to date SEO information.
Give up trying to second guess Google. Stop listening to all the SEO "experts" who claim to know what Google are thinking. Don't rely on programmatic plugins to keep your SEO up to date. Make sure you really know what the current SEO requirements are.
The are only two ways you do that.
Go and work for Google OR
Order our SEO analysis report to see exactly what works TODAY!
SAMPLETEXT
Order Now And Unlock the Secrets
Yes!

Y

OURNAM

E, Please Show me how I can Rank my website on Google's Page1

I understand I'll be getting this valuable SEO Report for a tiny one-time investment at 50% off when I act now!

I also realize I have nothing left to lose, since you're generous enough to offer me a 15 day money-back guarantee if I'm unsatisfied in any way.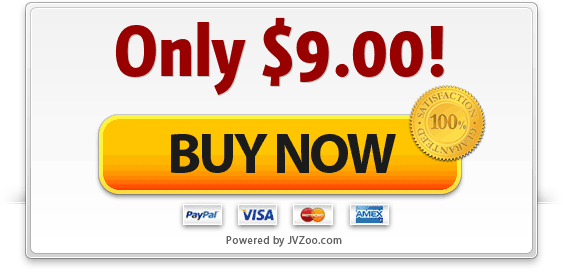 SAMPLETEXT