[vc_row][vc_column][vc_column_text]We are ready to launch the beta version of the plugin. The Plugin can be installed on hosted wordpress blogs and needs your account email address that you used to sign up for MultiplyMyTraffic.com. The plugin brings lots of features as mentioned in this Blog Post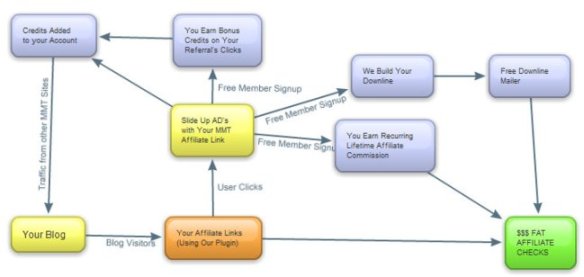 Install Instructions
Install the plugin either via the WordPress plugin upload (Plugins > Add New > Upload), or by uploading the files to your server
After activating the plugin, you will be asked to connect to MultiplyMyTraffic.com to enable the plugin features.
If you don't yet have a MultiplyMyTraffic.com account, you can quickly create one by signing up for a free account (make sure you create few links and Ad's after you sign up).
Go to Appearance > Widgets and add the MMT Widget to the WordPress Sidebar. Enter the Widget Title, Number of Links you want to display and the related category for the links.
That's it. You're ready to go!
Please report any bugs or issues to our support desk
Feel free to leave comments below and let us know your questions or concerns or feature requests or just say Hi 🙂
Already Installed this plugin on your Blog? Post a comment with your blog URL and your member id and we will add 1000 Bonus credits to your account.[/vc_column_text][vc_row_inner][vc_column_inner width="1/1″][vc_cta_button2 h2="Download the Plugin" h4="over 2500+ downloads and counting" style="rounded" txt_align="center" title="Click Here to Download" btn_style="3d" color="orange" size="lg" position="right" css_animation="appear" accent_color="rgba(0,95,191,0.32)" link="url:http%3A%2F%2Fwww.multiplymytraffic.com%2Fblog%2F%3Fwpdmdl%3D3618||"][/vc_cta_button2][/vc_column_inner][/vc_row_inner][/vc_column][/vc_row]